Movie/TV News
90 Day Fiancé: What We Know About Michael & Juliana's Rich Lifestyle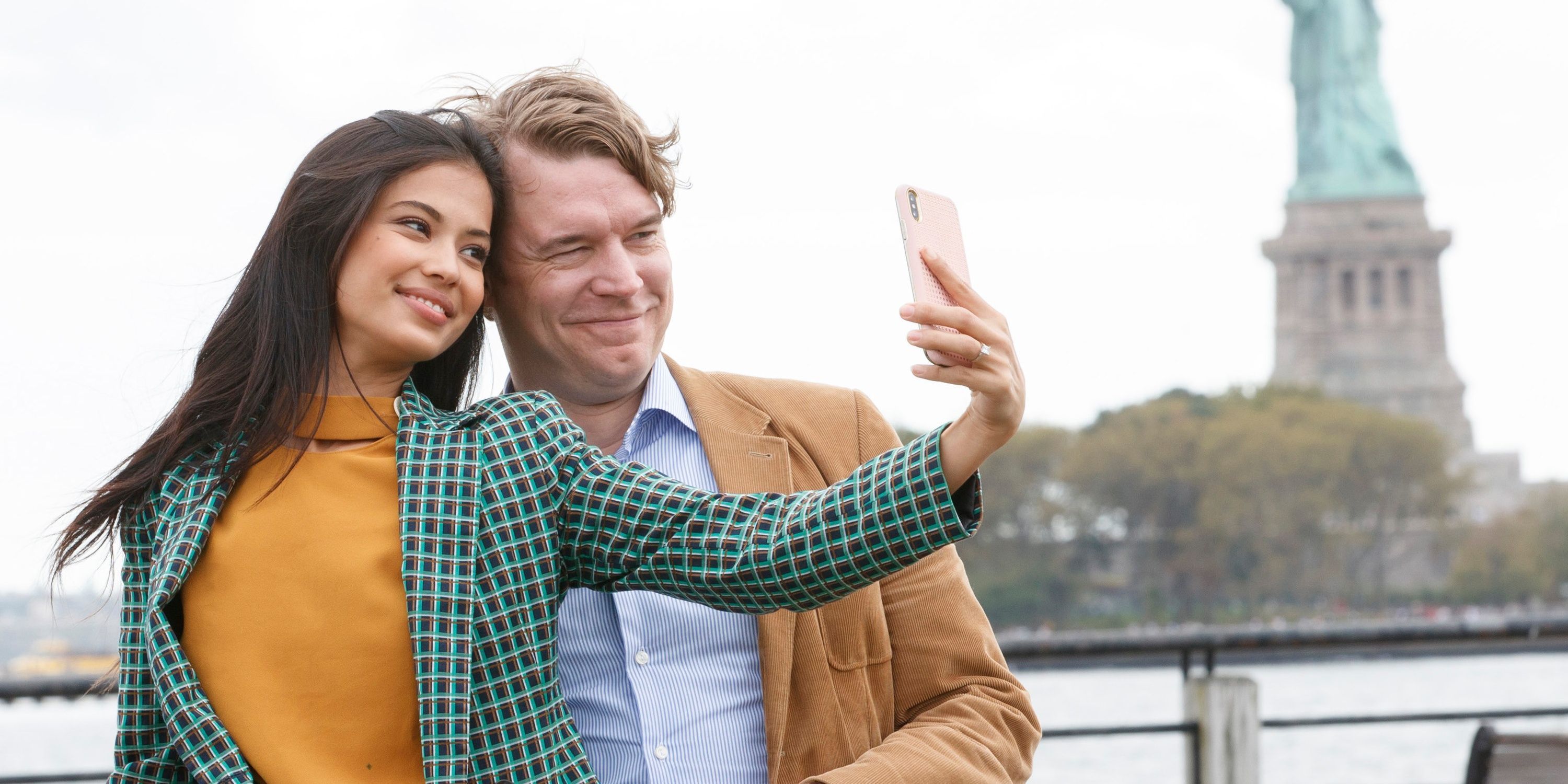 Former 90 Day Fiancé season 7 couple Michael Jessen and Juliana Custodio have been successful both in their married, and work-life after the TLC show.

A question commonly asked by 90 Day Fiancé fans is, "Who is the richest cast member?" In the past few years since the TLC show's launch in 2014, several couples have gone and stayed with their love stories being a mix of failure and success. One such couple as 90 Day Fiancé season 7 pair of Michael Jessen and Juliana Custodio, who many fans thought wouldn't last long. But given how happy Michael and Julia have been together since their wedding in October 2020, this 90 Day Fiancé couple seems to have found success, both in their marriage and life in general.
Viewers were introduced to Michael, 42, and Juliana, 23, in the 90 Day  Fiancé season 7 after they had met at a friend's lavish yacht party in Croatia in 2017. Connecticut-based father of two Michael fell for Juliana, who he felt was his "kindred spirit." But the Goiania, Brazil native had her tourist visa denied twice, and a K-1 visa finally helped Juliana stay with Michael in America. The 90 Day Fiancé star was clearly unbothered by the "sleazy, rich guy going after a young hot woman," comments that would come his way. However, the couple did meet with criticism when Juliana was seen buying a car in Brazil with Michael's credit card.
Continue scrolling to keep reading
Click the button below to start this article in quick view.
Related: 90 Day Fiancé: Inside Juliana Custodio's Thriving Modeling Career
The 90 Day Fiancé  producers had asked if it was more than $100,000, or more than $150,000, and Michael had replied with a chuckle, "I don't want to comment." However, Michael did want to give Juliana the world, and even gifted her a house worth over $1 million, as fans still worried if she was after his money. But that's certainly not the case as the couple's Instagram profiles suggest, with Juliana thriving with her modeling career. The reality star, who used to be a seamstress back home, is now represented by a modeling agency. Meanwhile, 90 Day Fiancé personality Michael, a self-employed wine entrepreneur, is a wine business cofounder and is the executive producer of the podcast "The Original Wine & Hip Hop" as per Instagram.
According to Looper, Michael and Juliana have an estimated total net worth of $1.5 million. The Greenwich resident also wrote on his LinkedIn that he is a partner at a wine importing and consultancy company based out of New York. The fact that Michael and Juliana live a glam life is also evident from their social media posts, with the good-looking couple often posting about their red carpet events, past international trips, and of course, the wine expert's love for vintage, and bass guitars, and luxury cars.
But Michael had never shied away from showing his jet-setter lifestyle, fabulous social group, and a job that lets him travel and party all over the world even on 90 Day Fiancé. Both him and Juliana were genuine at best, and have stayed the same when the cameras stopped rolling. The authenticity of Michael and Juliana appears to something that's hard to find otherwise in the show's couple's whose lives are engulfed in countless fights and multiple break-ups. And while they may come across the usual critic in their comments, it's great to see Michael and Juliana mostly receiving messages such as, "You guys look so genuinely happy," and "your relationship seems truly built on love" from 90 Day Fiancé fans.
Next: 90 Day Fiancé: Juliana Custodio Tells Fans She's Going To Have Babies
Source: Michael Jessen, Looper, Michael Jessen
90 Day Fiancé: Biggest News Stories From Franchise Cast This Week (Apr. 19)
About The Author
Share this news on your Fb,Twitter and Whatsapp