Movie/TV News
Dr Disrespect No Scopes Helicopter Passenger In Warzone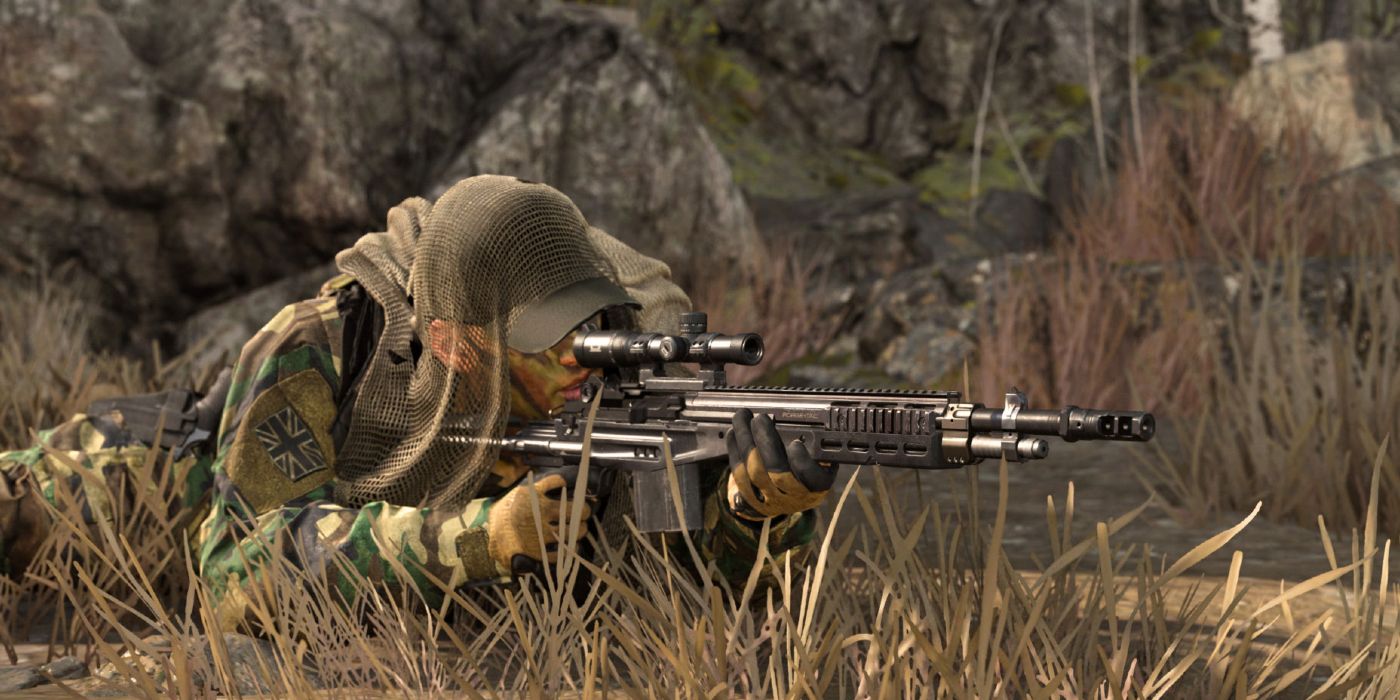 Dr Disrespect managed to headshot a helicopter passenger via a lucky no-scope in Call of Duty: Warzone on a recent stream, leading to a celebration.
Editor's Note: A lawsuit has been filed against Activision Blizzard by the California Department of Fair Employment and Housing, which alleges the company has engaged in abuse, discrimination, and retaliation against its female employees. Activision Blizzard has denied the allegations. The full details of the Activision Blizzard lawsuit (content warning: rape, suicide, abuse, harassment) are being updated as new information becomes available.
Infamous streamer Dr Disrespect hit an impressive no-scope in Call of Duty: Warzone and managed to capture it on stream. Although trick-shotting is by no means a rarity in Warzone, Dr Disrespect's shot was one born out of pure luck, so much so it briefly caused him to break character. It's one of many impressive sniper shots the self-proclaimed "two-time" was able to achieve during a recent live stream on YouTube.
This is one of many recent highlights for the Doc as Dr Disrespect and TimTheTatman recently reunited on stream after being separated for roughly a year. Dr Disrespect was banned from Twitch last summer, resulting in a move to YouTube Gaming. Since then, Doc has been unable to play with some of his close friends such as TimTheTatman. In September 2021, Tim announced he had signed an exclusive deal with YouTube Gaming which meant he could once again play with Dr Disrespect.
Related: Dr Disrespect Excitedly Welcomes TimTheTatman To YouTube
Since then, the two have been streaming together rather frequently. In one of their latest streams, Dr Disrespect managed to no-scope someone out of a helicopter from the rooftop of the hospital. The helicopter was pretty high in the sky and had some distance from the roof, making it a near-impossible shot, but he still landed a headshot. Dr Disrespect has had beef with helicopters in the past, so it's a pretty satisfying full-circle moment for the streamer. The moment was so impressive, Doc even broke character for a few seconds to express his disbelief.
Watch Dr Disrespect's impressive no-scope footage here.
It's rare to see Doc freak out so passionately, as he's usually either joking or outright raging. This was certainly a cause for celebration, however, as even the most skilled players fail to pull these kinds of plays off. Dr Disrespect plays Warzone on an almost daily basis and has called it his favorite battle royale game. Based on this latest clip, it seems like his time investment has paid off. Despite his love for the game, he's also one of the most vocal critics of the title and has expressed fear over what Raven Software has planned for the game.
Nonetheless, Dr Disrespect is intrigued by Warzone's new map and has even compared it to one of his other favorite battle royale games, PUBG. Raven Software hasn't given too many details about the new map beyond the fact it'll take place on an island in the Pacific. As of right now, it's unclear if there will be new features, mechanics, or other drastic changes to make it more in-line with Vanguard's WW2 setting.
Next: Dr Disrespect Hopes Warzone's Vanguard Map Will Be Made By New Devs
Source: Dr Disrespect/YouTube
Fortnite Removes Bear Hug Emote After Players Notice an NSFW Glitch
About The Author
Share this news on your Fb,Twitter and Whatsapp
NY Press News:Latest News Headlines
NY Press News||Health||New York||USA News||Technology||World News