Movie/TV News
Love After Lockup: Britney Explains Reaction To Ray Living With Parents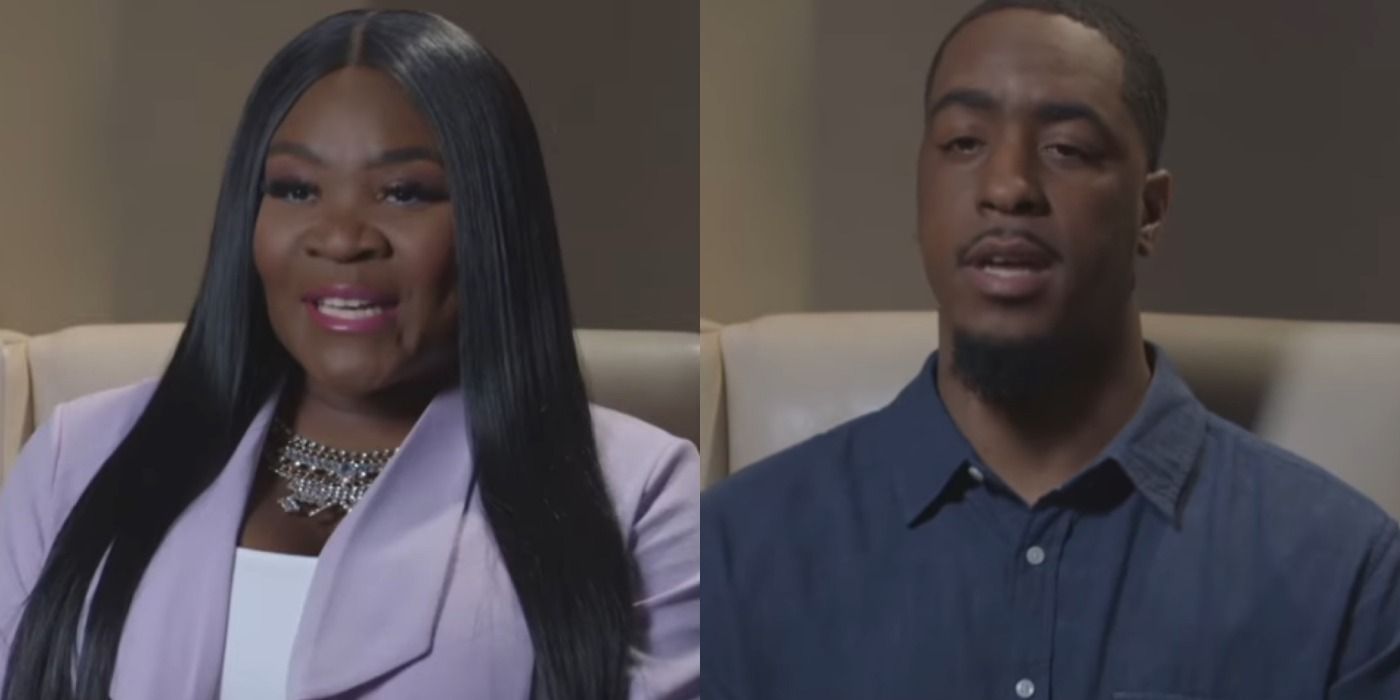 During an exclusive interview with Screen Rant, Britney reacted to the Love After Lockup fans who criticized her surprised reaction at Ray's home.
Britney is responding to Love After Lockup fans who criticized her seemingly surprised response to Ray's home with his parents. Viewers watched as Britney met Ray's parents for the first time as they all traveled together to pick Ray up from prison. However, once arriving at their peaceful suburban abode, Britney appeared taken aback and said it wasn't at all like how Ray described his at-home life during their phone conversations. The moment appeared to rub some fans the wrong way who they felt like Britney was passing judgment on Ray and his family. During an exclusive interview with Screen Rant, Britney cleared up the mixed messaging.
Among the Love After Lockup season 4 couples, Britney and Ray are so far so good. The two hit it off just nine months before Ray was released from prison. Britney is a hopeless romantic who is ready for marriage and starting a family. Meanwhile, Ray appears open to Britney's excitement about the future as he works to forget his past struggles with drug addiction and live a happy and healthy life. This should be a match made in heaven, but both Britney and Ray's families have expressed skepticism over their relationship. Britney's conservative Texas family is against her dating Ray, so much so that Britney hasn't even told them that Ray was released from prison. On the other hand, Ray's family is also figuring out if Britney is right for him.
Related: Love After Lockup: Rachel Was Worried The Show Would Ruin Her Relationship
Upon Ray's release, Britney was introduced to his family for the first time. When she laid eyes on the house that Ray's parents lived in, she was surprised due to how Ray had described the home to her over the phone. While speaking exclusively with Screen Rant, Britney addressed the criticism that she received over her on-screen reaction. Overall, she explained why it was all one big misunderstanding. "I want to clear up, I was not surprised it was a nice house," Britney declared. "Anytime I'm driving and I see a nice house or if I were to go to your house, I would be like, oh, this is, you know, that's just how I react."
During the scene, Britney did make remarks about how nice the house looked, and it came off to certain fans like she was more surprised by how nice Ray's family lived. Alas, Britney says that wasn't even the house that Ray grew up in. "To clear that up, also Ray has never stepped foot in that house," Britney explained. "They bought it after he was incarcerated, and he never lived there." On the show, Ray opened up about his rough childhood and losing his mom at a young age. The loss of his mother ultimately led Ray on a downward spiral leading to his incarceration.
When getting to know Ray while he was still incarcerated, he told Britney about his experiences growing up. With that said, he never told her about his family's new home. "He didn't know what to describe I was going to pull up to," Britney added. "So, it doesn't discredit what he's told me from his perspective." Britney is standing by her man and clearing things up for the critics. The Love After Lockup star wasn't shading Ray's family, she just enjoys seeing nice suburban homes.
Next: Love After Lockup: Stan & Lisa's Tension Reaches an All-Time High
Want An RTX 3090? An 11-Year-Old Found A Newegg Exploit And Got One
Share this news on your Fb,Twitter and Whatsapp
NY Press News:Latest News Headlines
NY Press News||Health||New York||USA News||Technology||World News